Wadi Rum is not only a UNESCO World Heritage site but also one of the most cinematic places in the world. In fact, the natural allure of this desert has been exploited since the early days of cinema, as its features make it an ideal setting for scenes and environments resembling other planets or even other moons. In this post, we'll tell you about the main movies filmed in Wadi Rum, which will surely ring a bell if you're a big movie enthusiast… and you'll be able to experience them firsthand if you're also a avid traveler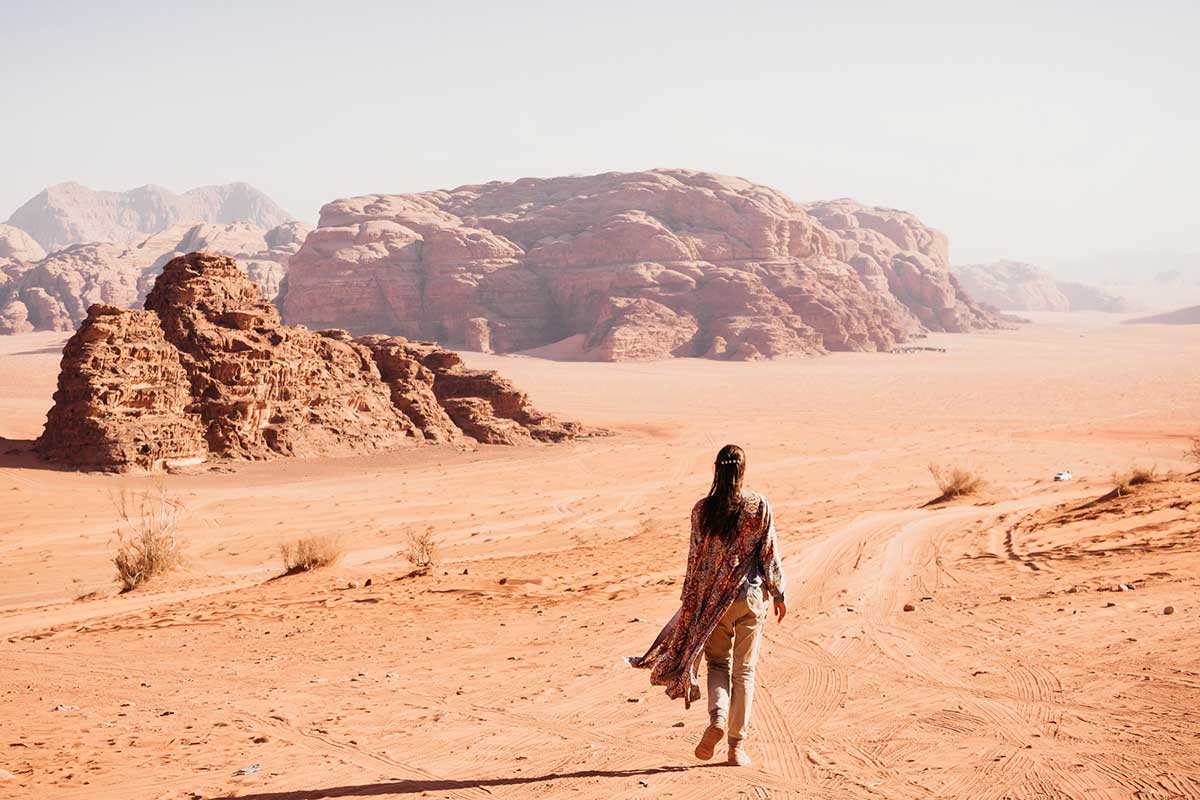 Rogue One, the most galactic of the movies filmed in Wadi Rum
Everything related to the Star Wars saga becomes a success… even if it's not part of the trilogy or its prequels and sequels. This is the case with Rogue One: A Star Wars Story, which is inspired by it but develops a parallel storyline. Nonetheless, it maintains the concept of interplanetary war, set chronologically between Revenge of the Sith and A New Hope. Specifically, it takes place on Jedha, the moon where Bodhi Rook, Chirrut Îmwe, and Baze Malbus originate from.
A Fetish for Ridley Scott, in Prometheus and The Martian
Two other significant movies filmed in Wadi Rum are Prometheus and The Martian, both directed by Ridley Scott, which demonstrates the British creator's fondness for this desert. The first of these (Prometheus, 2012) is closely related (almost as a prequel) to one of his masterpieces, Alien, and chooses this location to set a significant part of the story, where several scientists travel to a newly discovered remote planet.
In 2015, The Martian marked the director's return to Wadi Rum, this time to portray the landscapes of the so-called 'red planet,' as its geographical features bear a striking resemblance to those of this desert: an environment dominated by barren rock formations, tinged with an orange and reddish hue.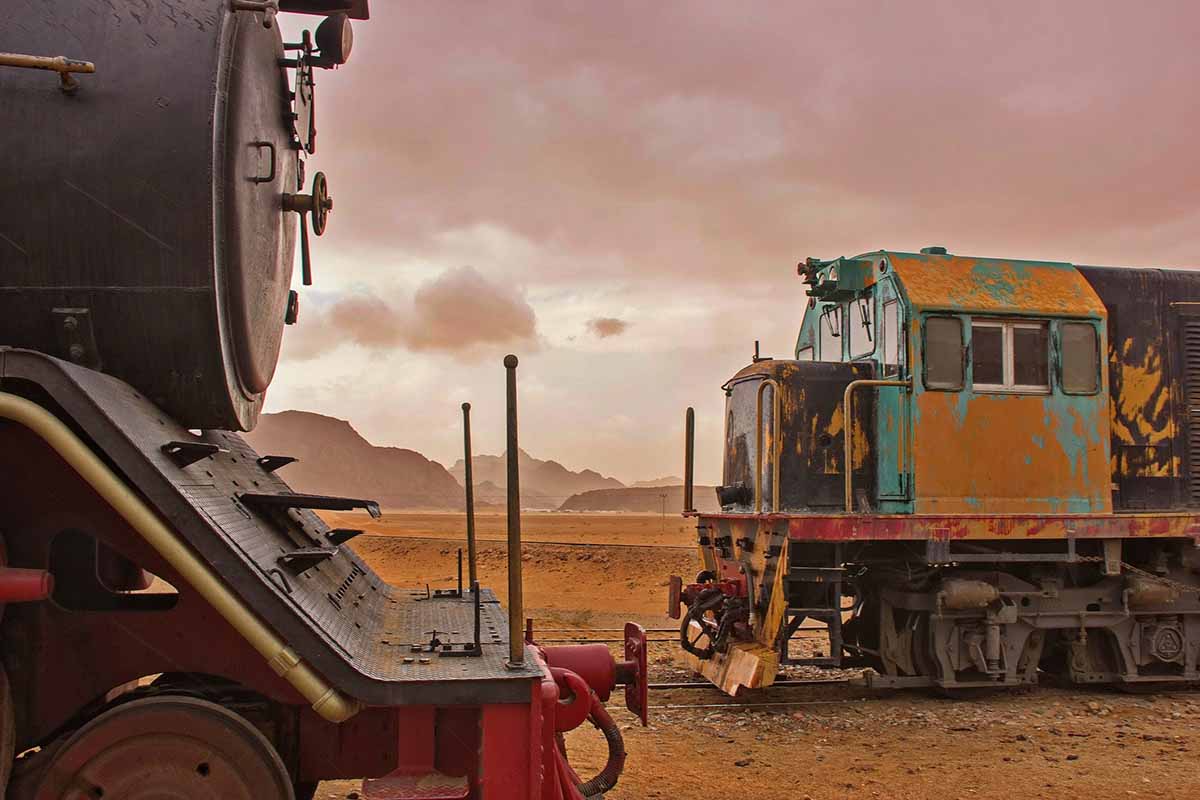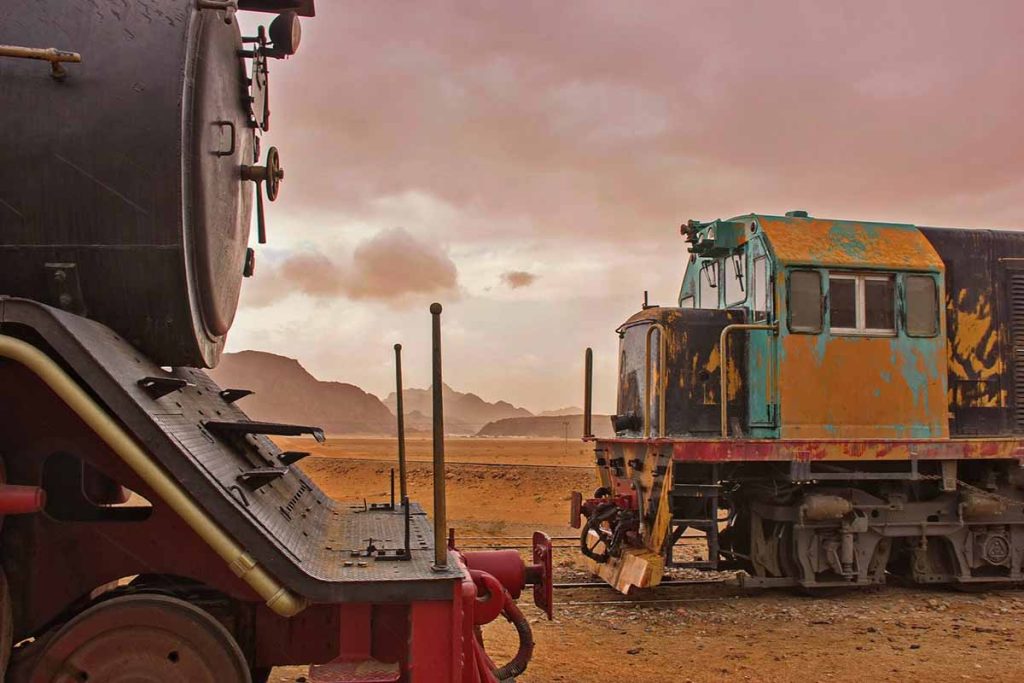 "And Lawrence of Arabia? Yes… and no
If there was a famous movie closely linked to Wadi Rum, it would be Lawrence of Arabia, which depicts the life of T.E. Lawrence, a British writer and military officer who participated in the Arab Revolt of 1917. This cinematic adaptation has been one of the most acclaimed at the Hollywood Oscars, and indeed, it filmed scenes in this desert. However, interestingly, another significant portion of the movie (including desert scenes) was filmed in Morocco (Ouarzazate) and Spain (Almería), so not all the landscapes seen in the film are actually Jordanian.
In any case, a 4×4 route will be a great option to relive the movies filmed in Wadi Rum on-site. And that's precisely what our agency can offer you as part of a broader circuit in Jordan. Contact us and immerse yourself in a fascinating and highly cinematic natural reserve."