Jordan is a tourist destination that exerts a great power of attraction for many travelers, including Mexicans. But the distance between the two countries, together with the decrease in air routes as a result of Covid-19, means that the options for traveling to Jordan from Mexico are not too numerous. In this post we give you information that can help you, taking into account that the availability of routes may change depending on the circumstances.
Flights to travel to Jordan from Mexico
You should keep in mind that there are no direct flights to travel to Jordan from Mexico. At least as of the date of writing (February 2022). On the other hand, you will find several options with a stopover, and practically all of them have as arrival airport the Amman Reina Alia airport, in the Jordanian capital. Here are some possibilities:
Mexico City – Madrid – Amman, operated by Iberia and Royal Jordanian
Mexico City – Frankfurt – Amman, operated by Lufthansa
Cancun – Frankfurt – Amman, operated by Eurowings Discover and Lufthansa
Cancun – Istanbul – Amman, operated by Turkish Airlines
Cancun – Chicago – Amman, operated by United and Royal Jordanian
If you do not mind making two stops, the combinations will be much more numerous, since you can add to the combination other international airports such as Guadalajara, or even choose Aqaba King Hussein as the arrival airport.
In any case, you should not only look at the number of stopovers because, paradoxically, some single-stop flights have a longer duration, such as the one that departs from Mexico City, passes through Frankfurt (Germany) and arrives in Amman after more than 39 hours later.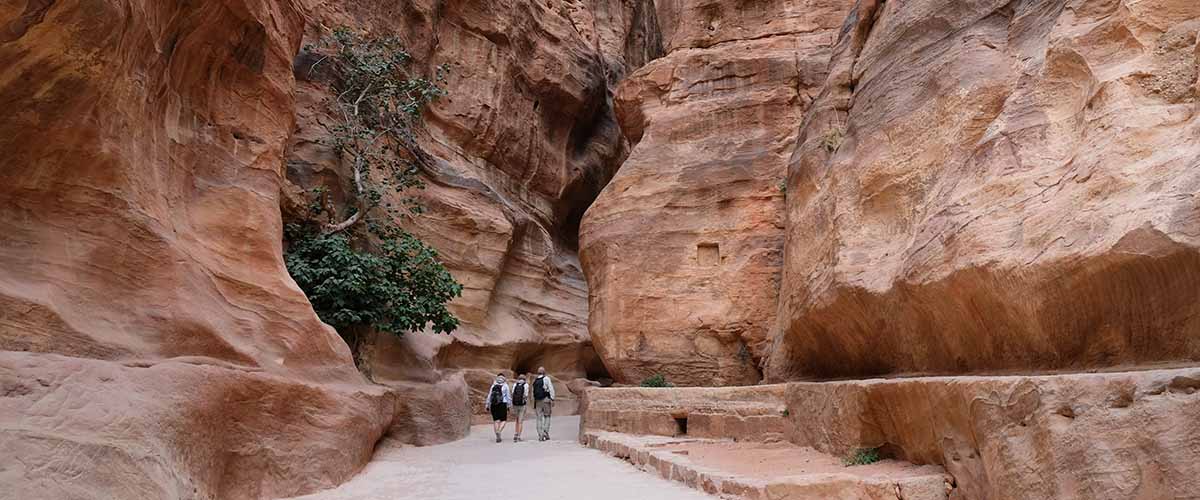 Do I need a visa to travel to Jordan from Mexico?
Yes, but this will not be a problem: it is a visa that is obtained without carrying out complicated bureaucratic procedures in embassies or consulates: it is purchased at the Jordanian airport on arrival, for which it is only necessary to show a passport with a minimum validity of 6 months. It is called Jordanian Pass and also gives access to certain tourist services in the country, such as the entrance to certain monuments.
For everything else, a local agency
Another aspect to keep in mind is that organizing a trip on your own to Jordan can be complex. Language, currency, schedules and, in general, customs are factors that hinder organization.
Therefore, the most advisable thing to travel to Jordan from Mexico is to hire a travel package with a local agency, which is responsible for booking the main services during the days you are in Jordanian territory.
That is precisely what Jordan Exclusive does: we have closed circuits but we can also adapt the proposals to the preferences of each traveler. We take care of booking accommodation, private transport for travel, guides and tickets for cultural visits and any other service you consider necessary.
And although we do not usually take care of the purchase of plane tickets to travel to Jordan from Mexico, we can advise you on the best options in each case.