Petra has an undeniable charm that attracts thousands of Argentines every year. And the rest of the country's places of interest serve as the perfect complement for an unforgettable tourist circuit. That's why in this post, we'll tell you how to travel to Jordan from Argentina. What are the flight possibilities? Is it necessary to obtain a visa to enter the country? The answers, below.
Flights to Jordan from Argentina
Given the distance and the limited political, social, and economic ties between the republics of Jordan and Argentina, there are no direct flights between the two countries. Therefore, the only viable solution is to take a flight from Buenos Aires (Ministro Pistarini or Ezeiza International Airport) and make one or more stops in intermediate territory.
One of the most common options is Spain, as there are numerous flights between Argentina and this country, and there are also several options for traveling from Spain to Amman, the Jordanian capital. However, a stopover in Spanish territory is not the only option: it is also possible to change planes in other European cities. Here are some examples of different possibilities:
Buenos Aires – Madrid (Barajas) – Amman (Queen Alia): Iberia, Royal Jordanian
Buenos Aires – Barcelona (El Prat) – Amman (Queen Alia): Iberia, Royal Jordanian
Buenos Aires – Rome (Fiumicino) – Amman (Queen Alia): ITA Airways
Buenos Aires – London (Heathrow) – Amman (Queen Alia): British Airways
Buenos Aires – Frankfurt – Amman (Queen Alia): Lufthansa
There may be other combinations like these. You should keep in mind that flights from Argentina to Jordan are long, not only because of the distance, but also because the stopover is usually long (over 10 hours in some cases). Therefore, you should expect to arrive the day after takeoff.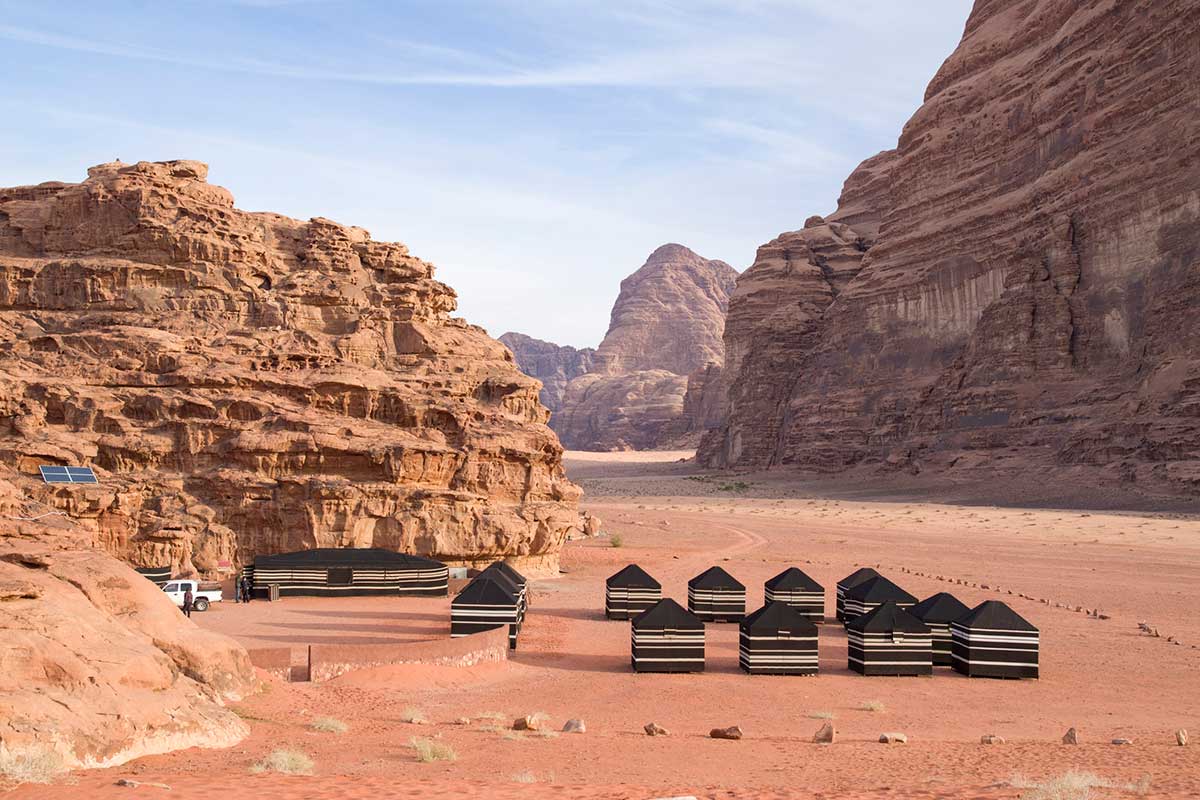 Travel bureaucracy to visit Jordan from Argentina
Another frequent question is whether a visa is needed to travel to Jordan from Argentina. The answer is "yes", but with good news: it is a tourist visa that all Argentinians can obtain without the need for complicated bureaucratic procedures. It can be obtained at the arrival terminal of Amman Queen Alia Airport, after paying around 60 dollars.
This is a measure that facilitates the arrival of tourists from Argentina. In fact, the only Latin American countries whose citizens require additional procedures to obtain the visa are Belize and Cuba. This means that the lack of a Jordanian embassy in Argentina does not cause any inconvenience for organizing the trip.
In any case, those who plan to travel from Argentina to Jordan and need any kind of special information or assistance can contact or visit the honorary consulate of Jordan in Argentina, located at San Martín 543.
And of course, if you want a trustworthy and experienced agency to take care of everything on Jordanian soil, you can contact us: although we do not offer the service of buying tickets to travel from Argentina to Jordan, we will provide quality and Spanish-speaking service from the moment you step on Jordanian soil until you leave the country. We can take care of booking accommodation and restaurants, transportation, guided tours, and monument entry tickets, among other aspects.