As we tell you on this page of our website, Christianity is very present in Jordan, despite the official and immensely predominant religion being Islam. Some of the Christian visitable spaces date back to the period when this religion was expanding or fighting for it, such as Byzantine churches and crusader fortresses. However, we can also find some biblical places in Jordan, that is, mentioned in the Holy Scriptures of Christianity and, in some cases, also in the Jewish Torah. In this post, we mention them all, in case you want to travel through this country with a guidebook in your hand.
The Place of the Baptism of Christ (Matthew 3:13)
It is probably the most important of Jordan's biblical places. Here, it is considered that John the Baptist, until then a Jewish preacher, subjected Jesus to the ritual of the purifying bath, later becoming one of his main followers.
It should be noted that there is another point in the Jordan River, further north and in Palestinian-Israeli territory, that also disputes the honor of being the place of Christ's baptism. However, the one recognized by the main Christian authorities (Catholic and Orthodox) is this one.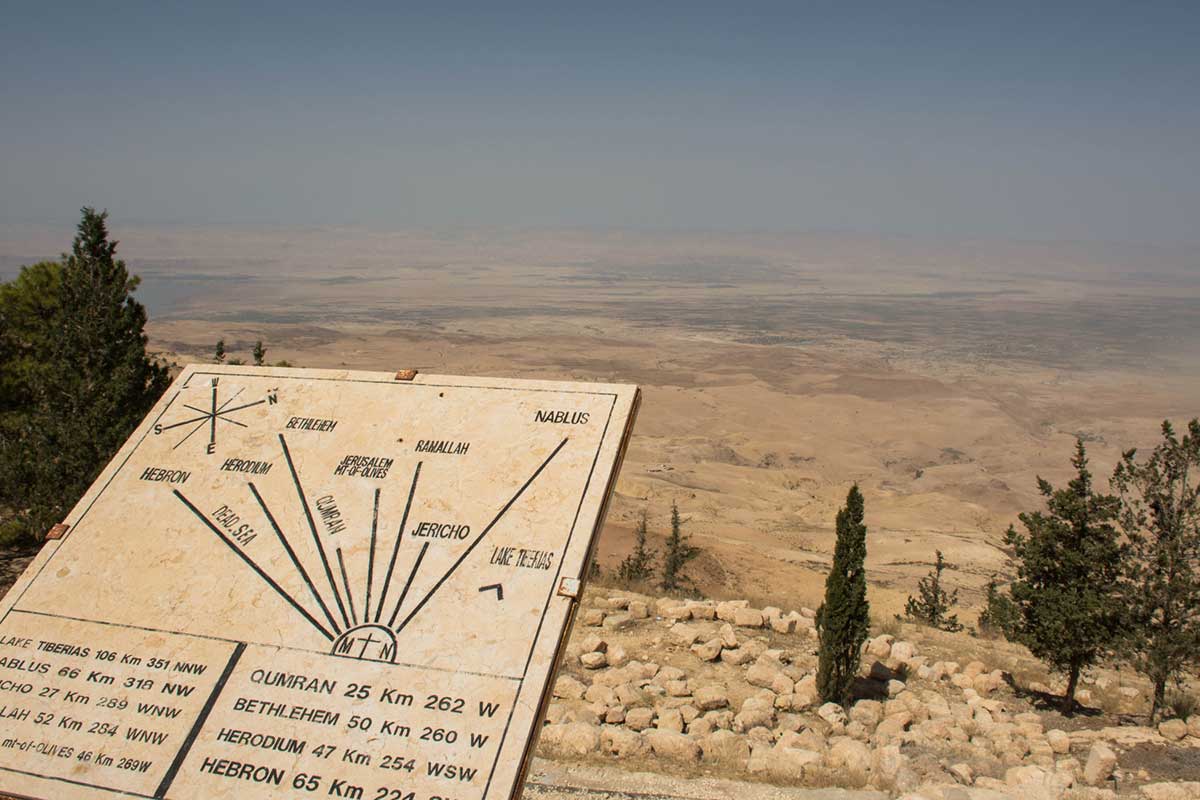 Mount Nebo: Vision and Death of Moses (Deuteronomy 32:49-50)
This is another one of Jordan's great biblical places, and therefore, its visit is almost mandatory on the main tourist circuits of the country, since what happened here is an episode of great weight also for Judaism and Islam. From the top of this mountain, the prophet Moses saw the Promised Land.
He was accompanied by his followers, traveling from Egypt, but his access was denied by God. So, he had to settle for contemplating it from here, without ever leaving it afterwards, as this environment was also his place of death and probable burial, although his tomb has not yet been discovered.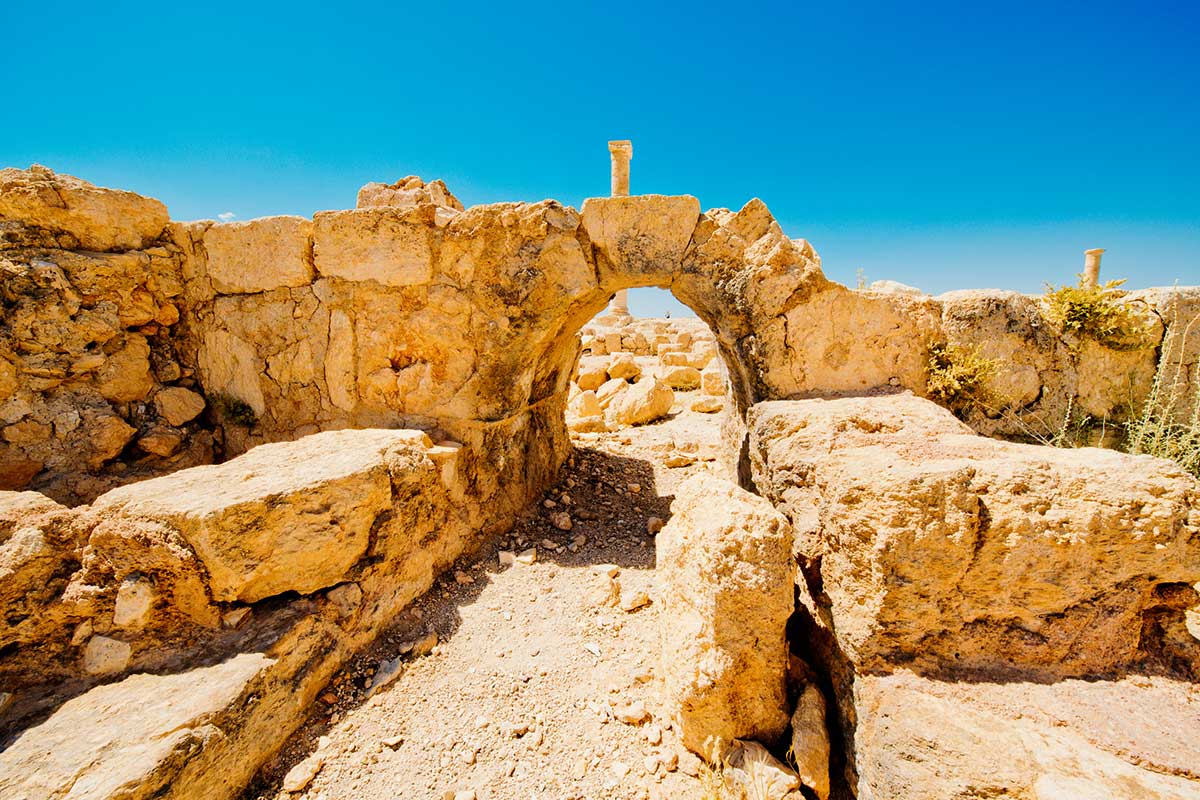 Beheading of John by Salome (Matthew 14:9-12)
John the Baptist is not only mentioned in the Bible in the territory of present-day Jordan for the baptism of Christ, but also for the tragic event that ended his life: his beheading at the hands of Salome. Apparently, the palace where this happened, the residence of King Herod Antipas, is that of Machaerus, in the town of Mukawir, atop a hill overlooking the Dead Sea. Little remains of this palace-castle, except for some archaeological remains in which fragments of walls and other construction elements can be distinguished.
Other Possible Biblical Sites in Jordan
In addition to the three biblical sites in Jordan mentioned above, related to three different episodes of the Holy Scriptures, other events narrated or suggested in them could also be located in this country. Specifically:
Sodom and Gomorrah: Their exact location is unclear, but they could be in the vicinity of the Dead Sea.
Lot's Cave: Southeast of the Dead Sea, in a cave where he supposedly took refuge with his daughters after losing his wife, who was turned into a pillar of salt (Genesis 19:30).
Moses' Spring: There are several possible locations, the most plausible being in Wadi Musa, next to Petra (Numbers 20:11).
If you want to delve deeper into the topic, you can consult the reference portal Bibleplaces.com. And if you want to visit the biblical sites in Jordan, do not hesitate to request a tailor-made tour of the country or a combination with Israel, where you will also find numerous places related to Jesus and his followers.